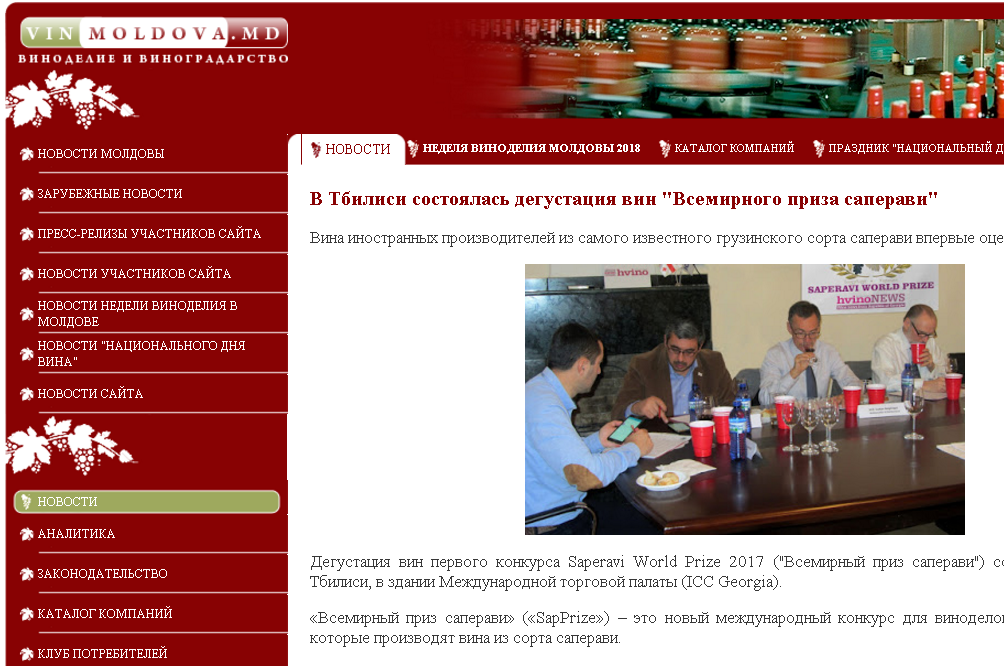 Several mass medias in Georgia, Ukraine, Moldova, Russia have recently covered SapPrize tasting. Below are the links to the original publications (in Russian language):
Tbilisi Week
(Georgia), 22.12.2017.
Иностранные послы решали судьбу золотой «азарпеши» на первом всемирном конкурсе саперави
. Read full text
here
Drinks+
(Ukraine), 27.12.2017.
Судьба золотой «азарпеши» была решена на всемирном конкурсе саперави.
Read full text
here