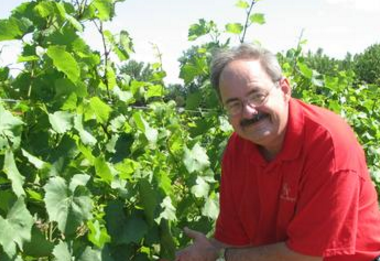 17.08.2017.
We wish to welcome Chateau Niagara to SapPrize. Chateau Niagara is winery near Niagara Falls in USA. The vineyard and winery are the lifelong dream of the owners Jim and Kathy Baker who share a passion for the land, the wine and good food.
As they wrote in a letter to Saperavi World Prize organizers at
Hvino New
s, "It is our very first vintage of Saperavi, and we are very excited about the promise of this grape here".